This Week Is Rail Safety Week!
Federal statistics show that a vehicle or person is hit by a train every three hours in the United States. Since 2010, approximately 20,000 Americans have been killed or seriously injured because they were involved in unsafe behavior at railroad crossings, or were illegally walking, playing, or taking photos on train tracks. These incidents have devastating consequences for families, communities, and train crew members — and all of them are preventable.
During Rail Safety Week (RSW), September 20-26, 2022, Operation Lifesaver of the Dakotas, a nonprofit rail safety education organization, and its partners are raising awareness of the importance of railroad safety practices.
Val Fisher says progress was made in 2020 with railroad incidents decreasing significantly. "According to the Federal Rail Administration, while North Dakota experienced two fatalities, incidents dropped from 81 to 43."
Fisher notes that an uptick in "near-miss" incidents is a disturbing trend. These occur when pedestrians or vehicles are either crossing or on the tracks as trains approach. "Operation Lifesaver and Rail Safety Week are all about eliminating these preventable incidents and saving lives," she says.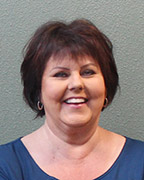 Valerie Fisher
Operations Lifesaver State Coordinator
Partners for Rail Safety Week include ND and SD Departments of Transportation, ND and SD Highway Patrols, ND Public Service Commission, Burlington Northern Santa Fe Rail, Northern Pacific Rail, Canadian Pacific Rail, Dakota Missouri Valley & Western Rail, Red River Valley & Western, Rapid City, Pierre & Eastern Rail, Moorhead Police Department, and the Federal Rail Administration.
Share This Story With Your Friends