Craig's Story: NEVER SAW IT COMING
When you meet Craig Wilhelm, you see a tall, slim guy who is physically fit. He doesn't look 53. You find out he's a guy who has been physically active his entire life.
"He's a picture of health," says his wife, Pam.
Which is why it was shocking that the Bismarck father of two had two episodes – just four months apart – where he went into cardiac arrest.
"Everyone was in shock," Pam said. "There was no warning … never saw it coming."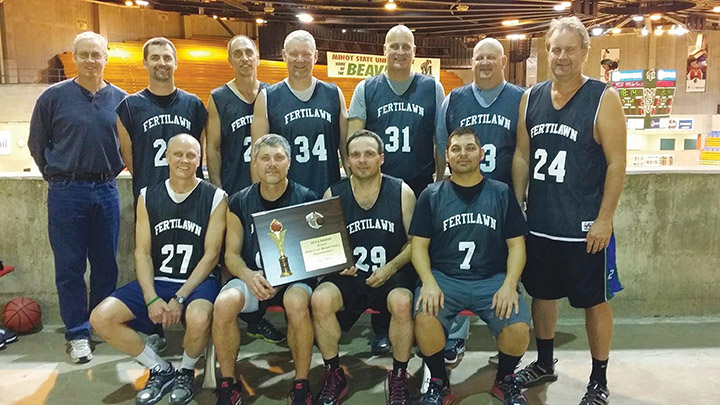 Craig played league basketball, as well as hitting the YMCA two to three times a week for noon ball. He loves basketball. But on a December day in 2015, Craig found himself on the gym floor fighting for his life.
"I played one game on one court and then started a game on the other court," he said. "I got light headed and dizzy, and fell over. When I woke up I was in the hospital."
What he missed was a lot of quick thinking and fast action by friends who were playing basketball that day. After realizing something was terribly wrong, an off-duty fireman started chest compressions. Another friend made a sprint for an automated external defibrillator (AED). Craig flatlined twice and was revived both times by the AED. He flatlined two more times in the ambulance on the way to the hospital.
"Starting chest compressions immediately and getting the AED quickly … I think doing all that so quickly saved his life," Pam said.
Craig spent four days in the hospital and was put through a gamut of tests, but doctors couldn't put a finger on the cause; there appeared to be nothing out of the ordinary and Craig had no blockage.
"They told us we had two options; we could do nothing or implant a defib," he said. "We chose the defib and it's a good thing we did."
Four months (April 2016) after he collapsed at the YMCA gym, Craig put his implant to the test.
"I was playing basketball, same place, same time … I got dizzy again and fell over," he said. "I went into cardiac arrest again."
The same friend who ran for the AED four months earlier was on the court again that day and, even though he knew Craig had the defibrillator implant, made a run for the AED.
"He didn't know if the implant would work," Craig said. "But it kicked in and worked."
There was no ambulance ride this time, but Craig cracked open the back of his head when he fell, so another trip to the emergency room was necessary.
Pam was already feeling angst about Craig's return to the basketball court, so a wave of emotions ran over her when she got the call about his return trip to the ER.
"They told me that when he woke up he sat up right away and said, 'what's up?' He wrapped a towel around his head and drove to the ER himself," Pam said. "He called me and told me he hit his head and was getting checked out. He didn't tell me he went into cardiac arrest again."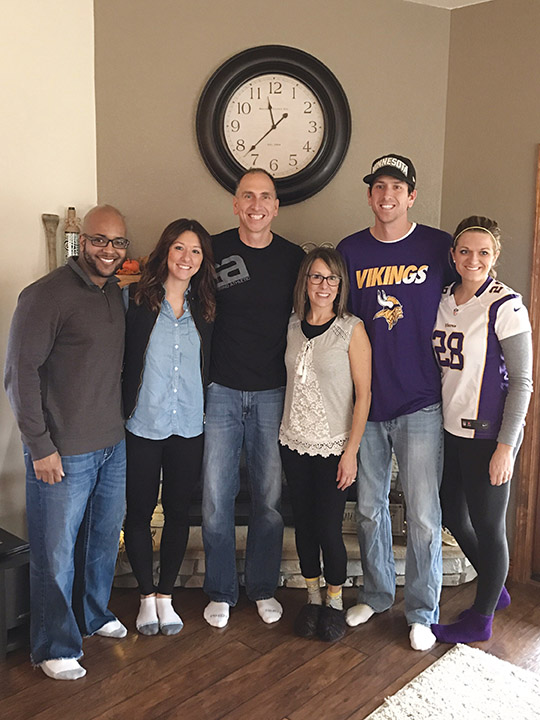 They both knew something wasn't right when Craig had a second episode, so they went to the Mayo Clinic in Rochester, Minnesota. Over an eight-hour surgery, the doctor did 41 cardiac ablations. The procedure is used to scar or destroy tissues in the heart that allow incorrect electrical signals to cause an abnormal heart rhythm. Performing 41 ablations indicated some serious issues.
"His case is pretty rare. The best they can figure out is that his heart had too much of an adrenaline rush," Pam said. "So, he can't play basketball anymore."
Craig said he can still work out and lift weights. He just has to avoid exercise of the competitive nature.
"It's still hard not to play," he said.
Basketball has been a big part of the family forever. His son Jordan played basketball at the University of Mary in Bismarck and is a coach at Bismarck High School. Being able to be there for his family, though, is more important.
"It makes you appreciate everything more," Pam said.
The Wilhelm's daughter Alexis got married in September. Pam and Craig are both thankful that he was around to walk her down the aisle.
And Jordan told his dad he wants him around to see his grandchildren.
"We sold the Harley, we're looking to get a boat," Pam said. "We're just looking to slow things down more and enjoy."